Welcome!
St. Barnabas Christian Preschool offers fun-filled Christian-based learning to encourage the intellectual growth and emotional development.
Our Classes

Philosophy
It is the philosophy of this preschool that early childhood should be a time of fun, warmth, security, exploration and discovery, preschool children are creative and receptive; the program strives to nurture and encourage those qualities in its students. It is also felt that this is an appropriate time to begin nurturing a relationship with God.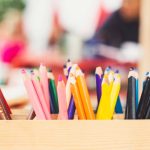 Our curriculum is aligned with the Illinois Early Learning Standards.

Each day starts with prayer. We have sharing and conversation time, stories, songs and finger plays.  Our curriculum includes creative art projects and crafts, physical activity games and large muscle activities.  We also teach science and explore with nature activities.
Children will be exposed to shapes, colors, numbers, letters, and sounds. We also have bi-monthly Stretch-n-Grow classes twice a month and a Gym Kids program.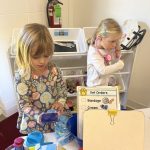 We structure our programs to provide the best learning opportunities for your child's age.  We have preschool classes for:
Terrific Twos
3 Year Olds
4 Year Olds
Pre-K Class
Our school year ends in May, but we also offer an Extend Your May program and Summer Camp too!
St. Barnabas Christian Preschool was established in 1992 in Cary, Illinois to minister the needs of the community. We offer a Christian Preschool program with a passionate staff educating and empowering children. We are licensed by the Illinois Department of Children and Family Services and are a registered non-profit organization.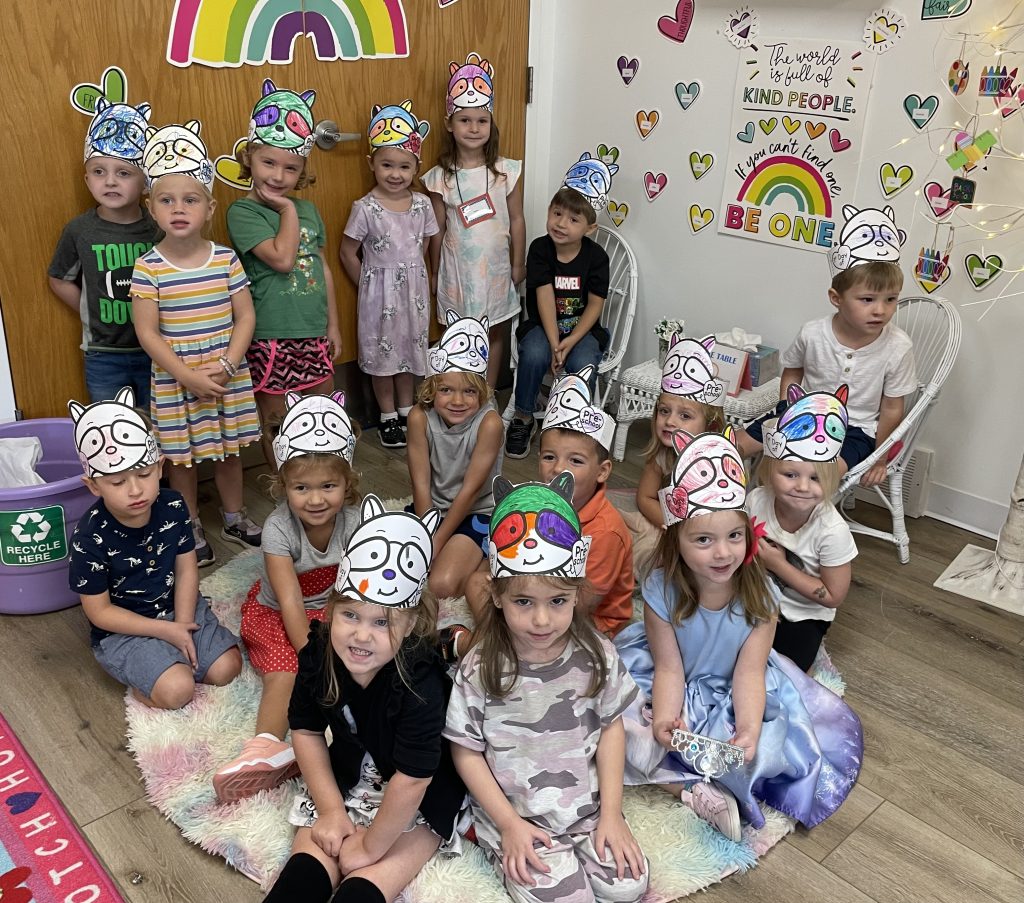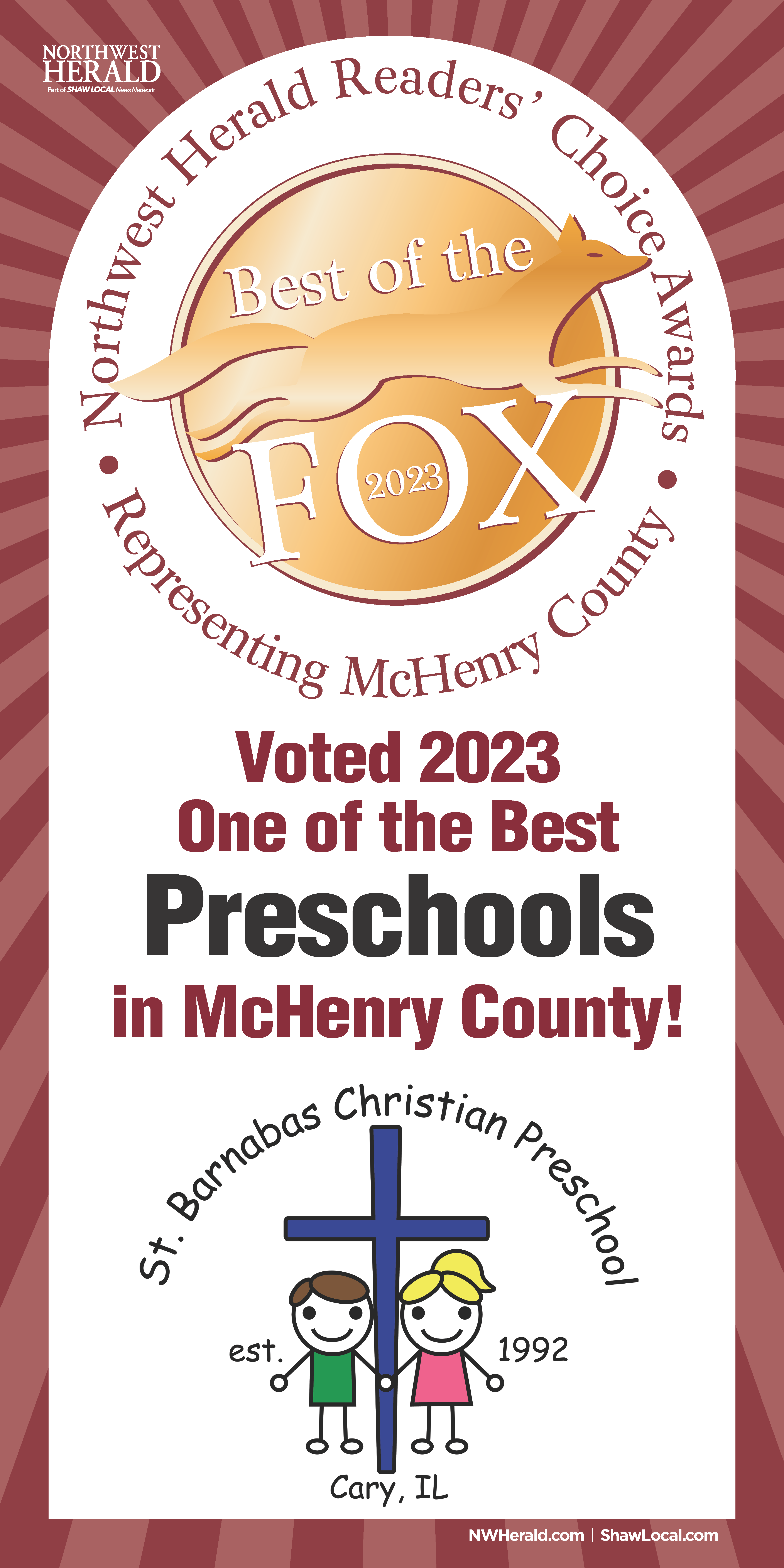 Curriculum aligned with Illinois Early Learning Standards
EXCELERATE of Illinois Bronze Circle of Quality
Best Preschool in McHenry County – 2019
One of the Best of the Fox:  2023, 2022, 2021, 2020, 2019, 2018, 2017, 2016, 2015
C.A.T.C.H Program (Coordinated Approach To Child Health)
Gym Kids and Stretch -n- Grow Programs
Our Preschool. Our Community
Tell me I forget,
Show me I might remember,
Play with me and
I will remember!
St. Barnabas admits students of any race, color, national and ethnic origin to all the rights, privileges, programs and activities generally accorded or made available for students of the school.
"When you walk in our doors you're friends, when you leave, you're family"