St. Barnabas Christian Preschool established its roots in Cary, Illinois in 1992. The goal was and still is to minister to the needs of the community by offering a Christian Preschool program. We are a non-profit organization run by a Board of Directors and licensed by the state of Illinois.
Our philosophy is that early childhood should be a time of fun, warmth, security, exploration, and discovery. We encourage the innate creativity and receptive nature of preschool aged children, and nurture these qualities in our students. We also believe this is an appropriate time to begin nurturing a relationship with God. Children come to school with a love and trust that is normally shared only with a parent. That love and trust must be fostered and protected in any setting that becomes a substitute for the home.
Our purpose at St. Barnabas Christian Preschool to provide the warmth and personal touch that your child needs to confidently grow. We provide an atmosphere for your child that encourages social, emotional, physical, intellectual and spiritual growth and development as a whole.
Age-appropriate Christian-based activities and visiting "God's House" are part of our weekly routine. Planned within the framework of the philosophy and purpose, the curriculum includes: 
Starting the day with prayer
Sharing and Conversation Time
Stories
Song and Finger Plays
Creative Art Projects and Crafts
Games and Large Muscle Activities
Science and Nature Activities
Exposure to Shapes, Colors, Numbers, Letters, and Sounds
Celebration of Birthdays and Holidays
Bi-monthly Stretch -n- Grow classes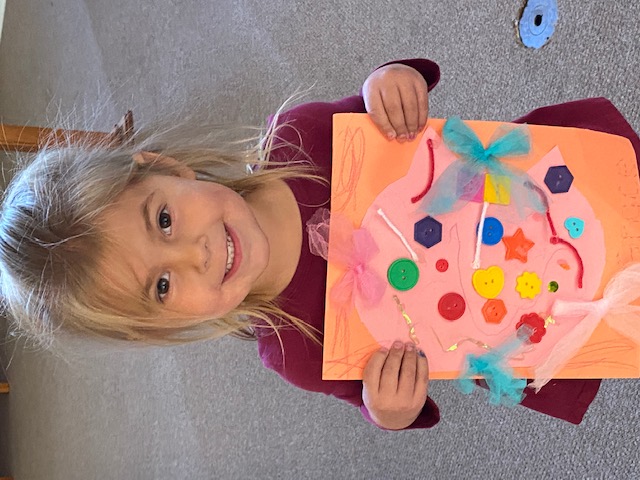 Clean Colorful Enviroment for Learning
We've taken strides to provide to cleanest, safest learning environment for your children at St. Barnabas Christian Preschool. Over the last two years we've made major improvements throughout the school, like adding air filtration systems in each classroom and office and central air conditioning. We've also added murals and updated the building with new paint and flooring, new cabinets and countertops in the classrooms,  new ceiling tiles, and new lighting too.
Outside Of the Classroom
Everybody loves a bit of fresh air and we love the opportunity to take advantage of a nice day.  In addition to our interior updates, we've installed a new playground for our students, had a new colorful school sign created on the side of the building, and have a quaint frendship bench to enjoy a moment with a pal. We take pride in our space and we've also updated the landscaping and brickwork on the playground and preschool entrance too.