St. Barnabas Christian Preschool Faculty & Staff Members
"We are not a team because we work together…We are a team because We are Family!"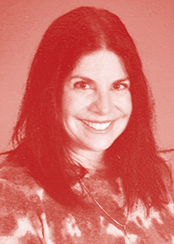 I am so blessed to be a part of St. Barnabas for the past 22 years. I have lived in Cary for 27 years and have three adult children. Kylie & Kelli (30) and Nico (25) who is an alumni of St. Barnabas. My dog Bentley (6) is a Pit Mix and is our "handsome boy!" Cary is an amazing community and the ladies I work with are not only my friends but my family as well. I'm looking forward to an awesome year with your children!
This is my 8th year at St. Barnabas and I am excited to start another new year! I have been a Cary resident for 23 years. My husband Bill and I have 5 children and 9 grandchildren. My youngest daughters attended St. Barnabas and my love for the preschool started back then. I am a member of St. Barnabas Lutheran Church and have been on various committees. In my spare time I love to kayak, spend time with my family, and shop.
Amanda Andrews
M/W/T 4's & Pre K Teacher
This will be my third year at St. Barnabas, and I am so excited to be back! I have lived in Cary for 7 years with my family. St. Barnabas has a special place in my heart since my twins, Adalynn and Aiden (age 9), attended. I enjoy hiking, family time, photography and yoga. I am an avid cat and dog lover. I also am a 911 dispatcher and have been for the past 17 years.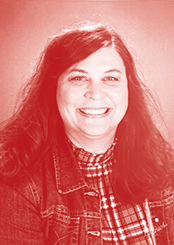 I am super excited to be teaching at St. Barnabas for my second year! St. Barnabas is near and dear to my heart as all five of my children have attended this school. I am an alum of Purdue University and I have lived in the FRG/Cary area for the past twenty years. I enjoy watching my kids play sports, hiking, building friendships, and pretending to craft with my Cricut. St. Barnabas is
more than a school – it's a family and I'm so thankful to be a part of it!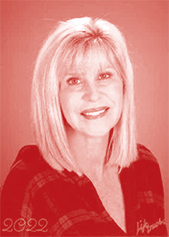 Sue Sakalys
 M/W/T 4's Teacher & Assistant Director
I am blessed to be starting my 25th year at St. Barnabas Christian Preschool. I live in Cary with my husband of 36 years and our dog, Xena. I have two daughters Sarah (33) and Amy (29), along with two wonderful sons in law, JP and Ryan. My grandson John is 18 months old and is the "apple of my eye". I am honored to work with this incredible staff and know it will be an amazing year!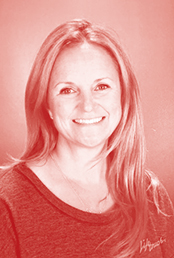 This is my 11th year teaching the Terrific Twos class at St. Barnabas. I've lived in Cary for 19 years. I taught elementary school for 5 years before starting my family. I have 3 children Samantha (16), Nathan (14), and Jake (8). They all attended St. Barnabas.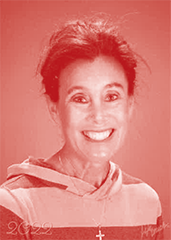 I am so excited to be starting my 7th year at St. Barnabas. Our nurturing and talented staff as well as our families makes coming to work such a joy! I have lived in Cary for 30 years with my husband Bill, where we raised our three children, Andrew 33, Alex, 31, and Nicole 29. As my children were attending school in District 26, I spent 9 years substitute teaching in the district. After becoming "empty nesters" I knew St. Barnabas was the perfect balance for me. I enjoy walking my Golden Retriever Ellie, reading, volleyball, and pickleball.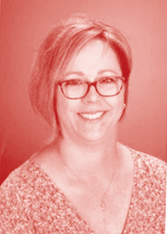 I am so excited to be back as a part of the St. Barnabas Family! My sons LJ (22) and Liam (19), as well as my daughter Loey (15) attended this
wonderful school. While my daughter was a student here, I had the pleasure of teaching the Pre-K class for a year. Aside from teaching here, I have ten years of experience teaching in preschool, second grade, and in a multi-aged 3rd-5th grade classrooms. I have a degree in elementary education from Northeastern Illinois University. It feels great to be back where my heart feels full.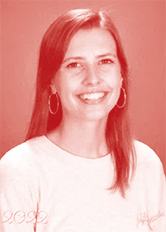 This will be my 8th year at St. Barnabas. I live in Crystal Lake with my husband Kyle and dog Louie. I'm expecting our first baby in November. I love music, playing guitar, and hiking. I'm currently attending MCC to get my ECE degree.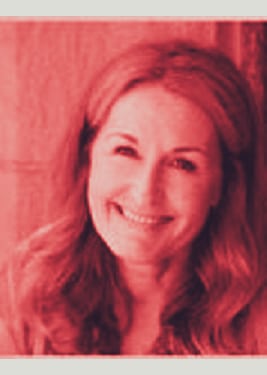 I have thoroughly enjoyed living in Cary since 2004 with my husband and two sons. I couldn't be happier about joining the St. Barnabas team! Before becoming a preschool teacher in 2020, I spent eleven years focusing my passion for teaching children into being Executive Director of the Stretch-n-Grow program. I cannot wait to meet the group of four year olds I will be lucky enough to get to know and teach this school year!
Ann Marie Belgrave
M/W 3's Assistant Teacher
This is my first year at St. Barnabas and I feel very blessed to be a part of the wonderful team here. My husband and I have lived in Cary for the last 20 years with our four kids, Ben (24), Josh (23), Nick (21) & Kaitlyn (17). Previously, I worked in the blended preschool for D26 and I'm looking forward to getting back into the classroom and spending time with all the kiddos.